We are letting our premises!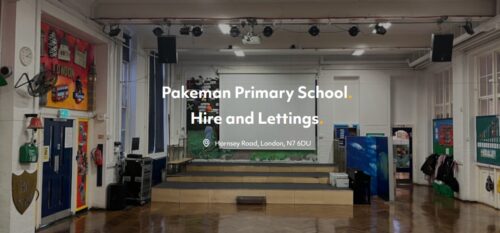 https://www.sharesy.com/v/pakeman-primary-school
THE LODGE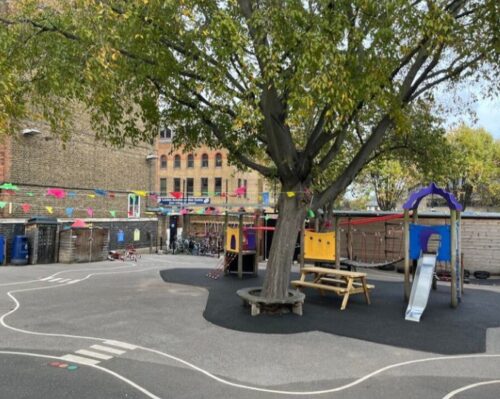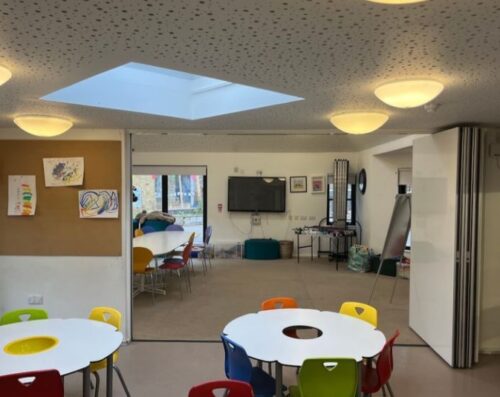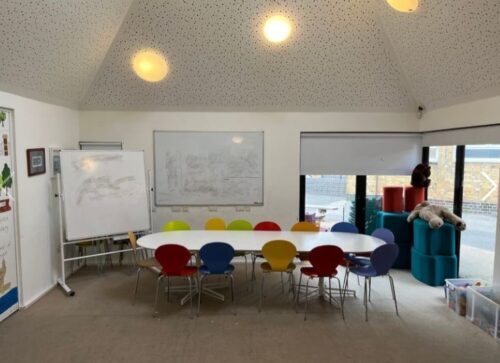 https://www.sharesy.com/s/pakeman-primary-school-the-lodge
The Lodge has indoor and outdoor space. The indoor space is equipped with 3 toilets (1 disabled), a kitchen, changing facilities, 4 child sized small tables, 1 adult sized big table, 2 TV screens, 2 whiteboards and a child sized sink area. The space can be split into 2 separate spaces if necessary. The outdoor space is concrete and has a climbing frame and some tyres.
A 10% discount is available for regular bookers – please contact Sharesy if you are interested in a recurring booking.