Pakeman Promise
Our Pakeman Promise is to support every child to:
Our Pakeman Child
Our aim is to support children to reach to reach their full potential and be the best that they can be.
                                                                                                                          
An Optimistic School
We are very proud of our school and are determined to ensure we create a climate in which children and adults achieve their full potential by:
Celebrating Success
We find that one of the most effective ways to encourage children to learn and to behave well in school is through praise and the celebration of their successes.
Achievement Assemblies
We have fortnightly achievement assemblies in which each class teacher makes a nomination of children who have made an outstanding achievement, in either academic or social terms, within their class. Parents are invited to assemblies to see their children being awarded a certificate.
Class Assemblies
Class assemblies are held fortnightly. They provide an opportunity for children to show what they have been learning about in class and parents are encouraged to come along and join us.
Pakeman Oscars

The headteacher also awards our "Pakeman Oscars", given to children who have made a significant effort over time. The children's names are published in the school newsletter, and children take the Oscar home for a week.
Sadly, with the restrictions in place during the Covid pandemic, it is not possible for our Oscars to go home with children. Instead, those children who have been exceptional are being awarded Star of the Week. They are given a special certificate and mention in the newsletter.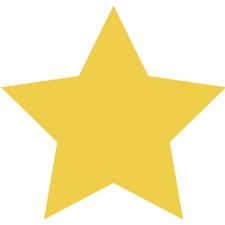 Children's successes and achievements are recognised in many other ways at Pakeman. Teachers award stars and stickers, positive points, badges and children are encouraged to share their good work with other teachers and the headteacher. As a result of this emphasis on praise for good conduct and effort, there is a friendly 'feel good' atmosphere in the school which visitors frequently comment on. Children are invariably smiling, enthusiastic and eager to learn.
Spiritual, Moral, Social and Cultural Education
At Pakeman we take a whole school approach to the promotion of pupils' spiritual, moral, social and cultural education as we recognise that it plays a significant role in children's ability to learn and achieve. We therefore aim to provide an education that provides children with opportunities to explore and develop:
their own values and beliefs; their own spiritual awareness;
their own high standards of personal behaviour;
a positive, caring attitude towards other people;
an understanding of their social and cultural traditions and;
an appreciation of the diversity and richness of their cultures.
Development of SMSC is supported through our school ethos, our behaviour policy and through all areas of the national curriculum. A significant contribution is made by Religious Education, Philosophy for Children and through assemblies.
Spiritual development
Pupils' spiritual development involves the growth of their sense of self, their unique potential, their understanding of their strengths and weaknesses, and their will to achieve. As their curiosity about themselves and their place in the world increases, they try to answer for themselves some of life's fundamental questions.
Moral development
Pupils' moral development involves pupils acquiring an understanding of the difference between right and wrong and of moral conflict, a concern for others and the will to do what is right. They are able and willing to reflect on the consequences of their actions and learn how to forgive themselves and others. They develop the knowledge, skills and understanding, qualities and attitudes they need in order to make responsible moral decisions and act on them.
Social development
Pupils' social development involves pupils acquiring an understanding of the responsibilities and rights of being members of families and communities (local, national and global), and an ability to relate to others and to work with others for the common good. They display a sense of belonging and an increasing willingness to participate. They develop the knowledge, skills, understanding, qualities and attitudes they need to make an active contribution to the democratic process in each of their communities.
Cultural development
Pupils' cultural development involves pupils acquiring an understanding of cultural traditions and the ability to appreciate and respond to a variety of aesthetic experiences. They acquire a respect for their own culture and that of others, an interest in others' ways of doing things and curiosity about differences. They develop the knowledge, skills, understanding, qualities and attitudes they need to understand, appreciate and contribute to culture.
British Values at Pakeman
At Pakeman, we teach pupils about British values which are defined as:
Democracy
The rule of law
Individual liberty
Mutual respect
Tolerance of those of different faiths and beliefs
(as published in June 2014 by the Department of Education)
These values are taught explicitly through Personal, Social, Health, Economic and Emotional (PSHEE), and Religious Education (RE). We also teach British values through whole school and key stage assemblies, through our "school ethos" and "Pakeman Promise" and through delivering a broad and balanced curriculum, which includes and promotes these values. The school takes opportunities to actively promote British values through our whole school systems and structures, such as electing school leaders,  council members and running a successful, School Council.
Actively promoting British values also means challenging pupils, staff and parents to express their opinions, show their understanding of British values through school celebrations, Leading Parent Partnership (LPPA) projects, PTA events and regular feedback surveys during parents' evenings.
At Pakeman, these values are reinforced regularly and in the following ways:
Democracy:
Democracy is an important aspect of our school values. Our 'Pakeman Promise' promotes collaboration, sharing and asking questions, which empowers the children to make decisions. Our pupils have the opportunity to express their views through the school council (where children are selected by a class vote), pupil interviews and through their weekly Philosophy for Children lessons (Extent to which pupils contribute to the school and wider community – Outstanding OFSTED, November 2011). They also have the opportunity to lead in school through our Pakeman Leaders' responsibilities. Pakeman Leaders are trained and then collaborate with each other to make decisions. They advise and support other children and visitors in school every day.
They also learn about the meaning of democracy in Upper Key Stage 2 as part of our topic on Ancient Greece and exploring different societies.
The Rule of law:
Throughout the school year, the importance of rules is consistently reinforced. Children decide on their class rules in September each year, closely linking them to our 'Good to be Green rules'. Our 'Good to be Green' behaviour system clearly sets out consistency in terms of expectations and agreed appropriate behaviour. Children's awareness of rules is deepened by our behaviour points system which provides evidence of the school rules, put in place at the beginning of the year, being applied. Class gold stars, Oscars and badges are awarded to children who follow the agreed set of rules in school. Pakeman children also understand the meaning of accountability through our 'Restorative Justice' approach. When solving problems and resolving conflicts children discuss the origins of the problem and its consequences, including who has been affected.
Children also explore the meaning of law. They are taught about authority figures in their local environment. In EYFS children learn about 'People who help us' and in KS1 about 'The places people go', 'How to keep safe' and 'Significant people'. Through these topics children learn about the roles and responsibilities of the police, the fire service, lifeguards and the laws they follow. In KS2, children learn about customs laws in 'Airports', 'Rulers and Government' and stereotypes and prejudice in 'Making the news'.
We also welcome visitors in school as part of our 'Aspirations' assemblies, which links to awareness of law, such as a judge and a firefighter.
In previous years, some of our pupils have had the opportunity to visit the Houses of Parliament and discussed laws and decision making there.
Individual liberty:
Our children are always encouraged to make choices and speak their minds. Our school environment is safe and supportive and provides children with a place where they can express themselves (Extent to which people feel safe – Outstanding – OFSTED November 2011). In our PHSCE and P4C lessons, children lead their own learning through open discussions and choice of enquiries. They decide their own topic of discussion and express their own feelings and ideas. Pupils are encouraged to make choices every day when choosing what to eat for lunch and in EYFS what play-based learning activity to choose.
Children are also encouraged to make choices about extra-curricular activities, project led assemblies and sometimes about the level of challenge in their work during lessons. Freedom is also discussed every year in our 'Peace week' assembly. If our children find it difficult to express themselves in discussions, they can also show their personal freedom and expression through song writing, singing in music assemblies and lessons, and art (lessons or art therapy).
Our school council is also taking part in the 'Unicef – Speak out on children's rights' project which encourages children to share their understanding of rights and responsibilities.
Mutual respect:
'Respect each other' is a value at the centre of our school ethos. As a multicultural school, we believe that every child is free to believe what they think. At the same time, all Pakeman staff and children show respect for one another and can show admiration and appreciation for others' achievements, qualities and abilities.
Our whole school and key stage assemblies explain to children how to show respect and posters on our staircases promote respect for one another. It is part of our everyday school ethos to care for and respect one another.
Tolerance of those of different faiths and beliefs:
As a multicultural school, it is part of our school ethos to respect and understand other pupils' faiths and beliefs. This is achieved through teaching children about world faiths throughout the curriculum and through celebrating special days and festivals from our children's religious backgrounds and others. Our assemblies celebrate and explain festivals from all religious backgrounds: Islam, Hinduism, Sikhism, Buddhism, Christianity and Judaism. We host a peace assembly every year which is led by a different religious representative each year (the vicar from the local church this year, a Buddhist representative from the Buddhist centre last year and the imam from the local mosque the previous year). This promotes peace between faiths and the consideration of similarities between different religions.
Our 'International Food Evening' also shows understanding of other people's beliefs. Parents, children and staff share foods from their countries of origin in school, enjoy each other's company and celebrate their beliefs and routines.
We encourage all of our children to be friends and to understand that while they may have different beliefs they can still share friendship.