School Performance Summary 2019
Please click here for a summary of performance for 2019.
School Performance Tables
Please click here for more information about the school's performance.
School Improvement Priorities 2020-21
We are proud of our school and what we do. However, we are not complacent. We are constantly evaluating our practice and provision to drive further improvements.  We focus on a small number of key areas that we consider will have a positive impact on raising attainment for all our pupils. These areas are decided by analysing information that is drawn from many different sources e.g. pupil progress, SATs results, teacher assessments, DfE & Ofsted reports,  monitoring evidence, research studies, etc.
We use this information to set our whole school priorities for the academic year. Once we have decided on our priorities, our key school leaders develop action plans which lay out the steps we will take in order to meet the objectives we have set.  This information is shared with all staff, pand with governors. The governors play a critical role in ensuring we regularly review our progress and work within our agreed timescales.
Our School Improvement Priorities for 2020-21 are outlined below: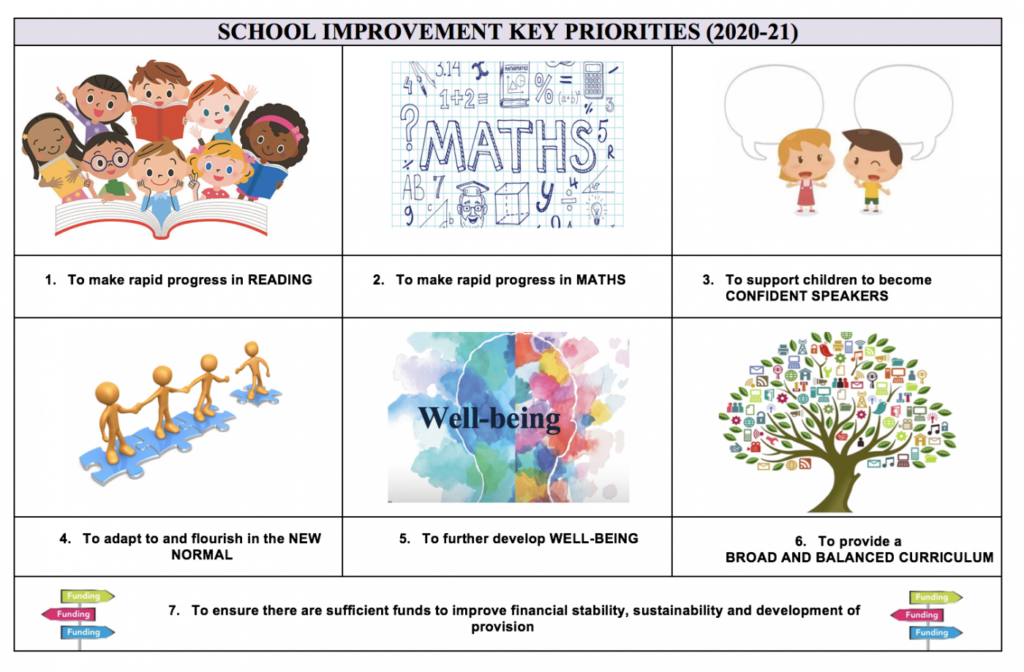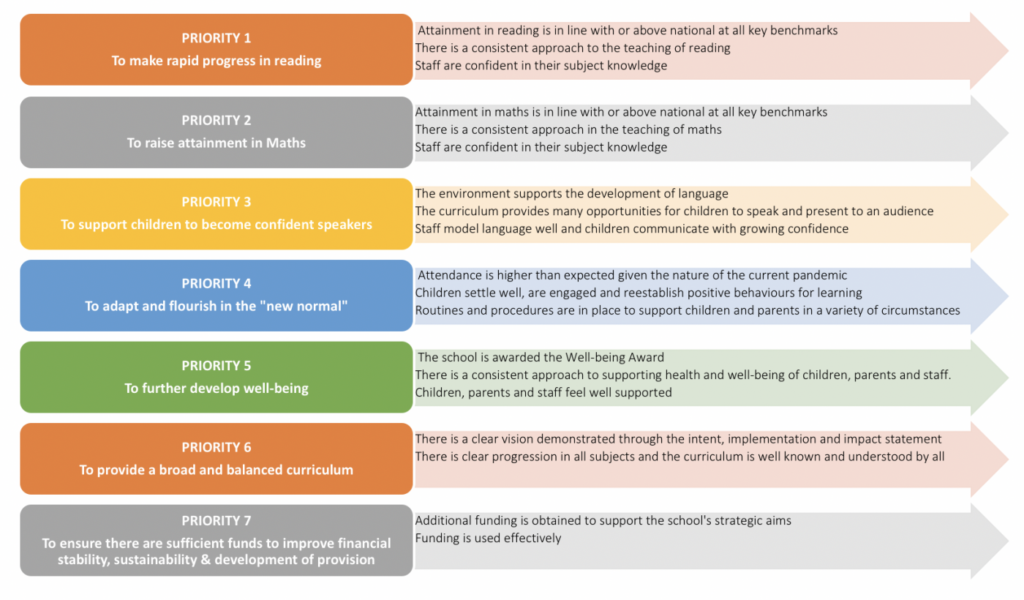 These school improvement priorities link closely to our school curriculum drivers: