Ducky, Rainbow and Fluffy
A recent update…..
Ducky, Fluffy and Rainbow spent their summer holidays at Freightliners Farm at Paradise Park. A big thank you to the wonderful staff there for taking such care of our ducks over the holiday period.  When they came back to us we could not believe how much they had grown! It is exciting to have them back looking so well and enjoying their new shelter.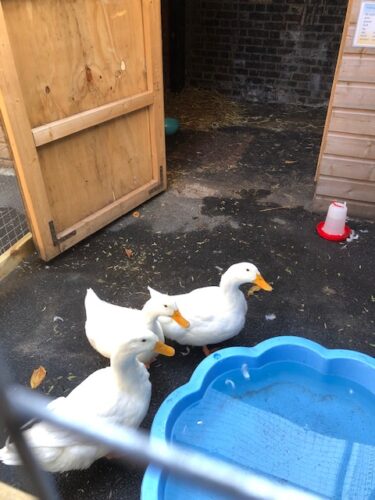 The story behind the ducks….
Our Reception children managed to get a duck egg hatching kit in the summer.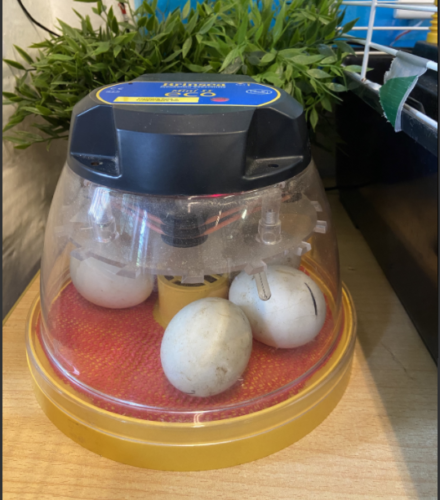 The egg kit came from Incredible Eggs, a company who pride themselves on being an ethical provider of hatching kits.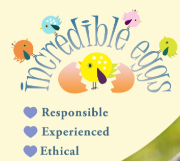 The Reception children created a special area in their class room so they could watch and wait until the ducks hatched.  They drew some wonderful welcome posters in readiness for the duck's arrival.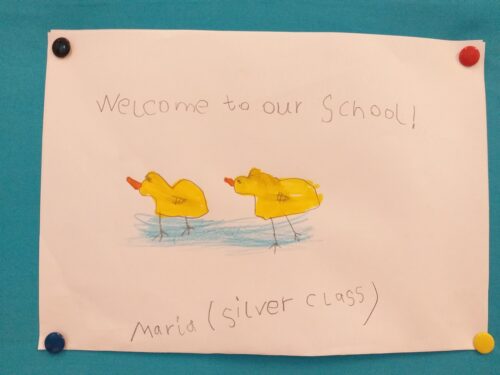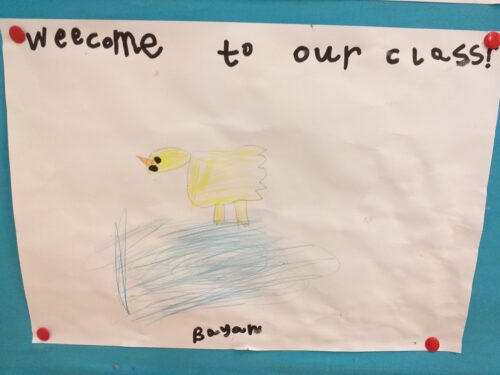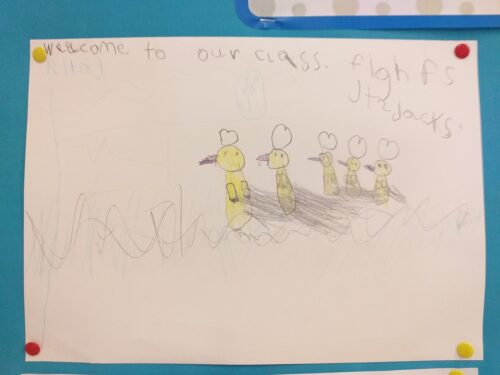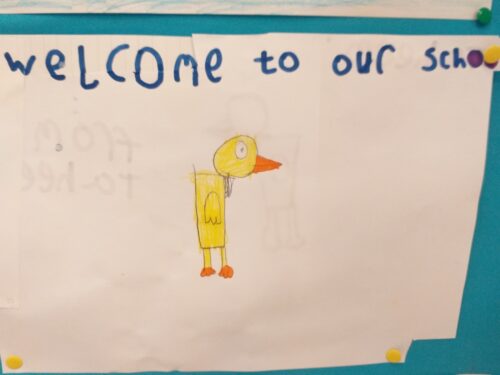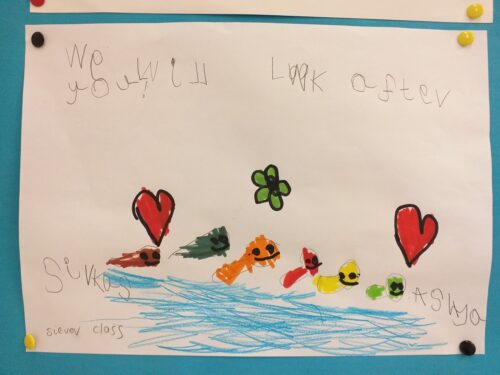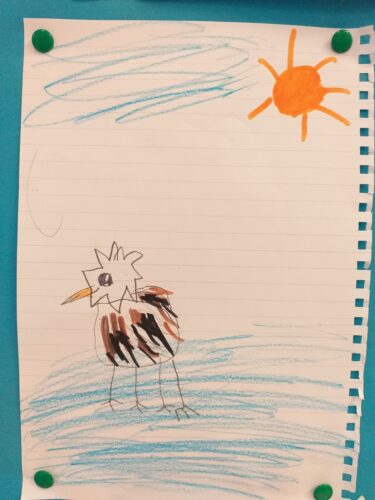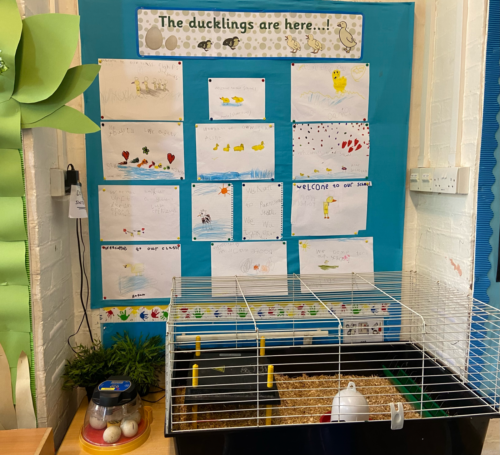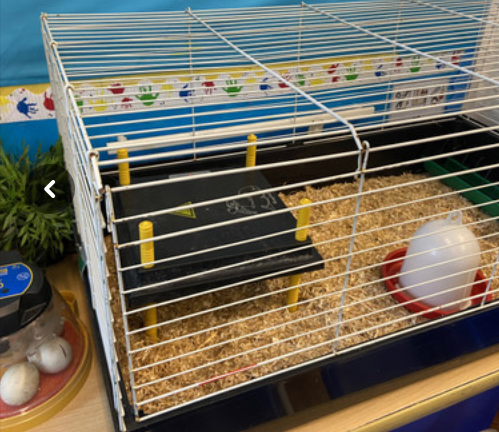 On 18th May little cracks began to show in the egg shells and soon after Ducky, Rainbow and Fluffy were born.  This was a very exciting time.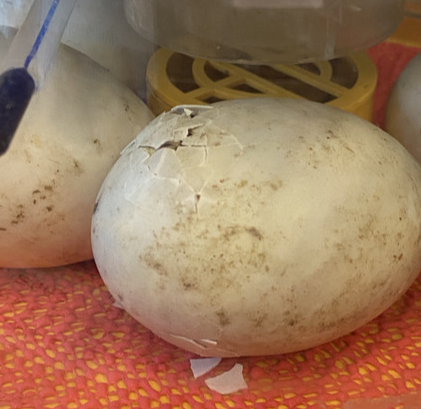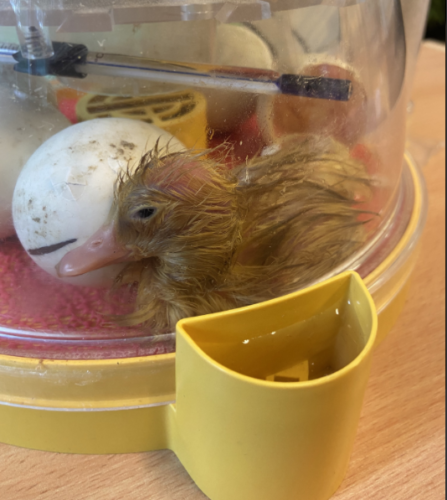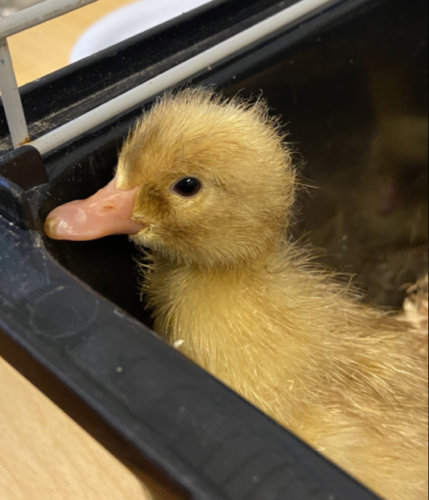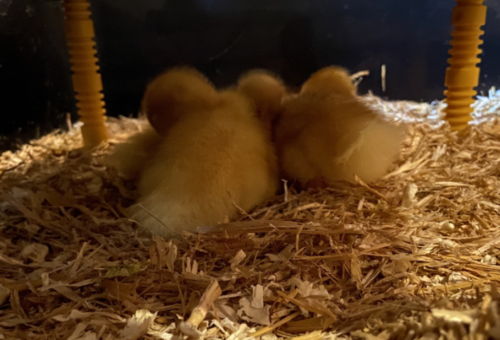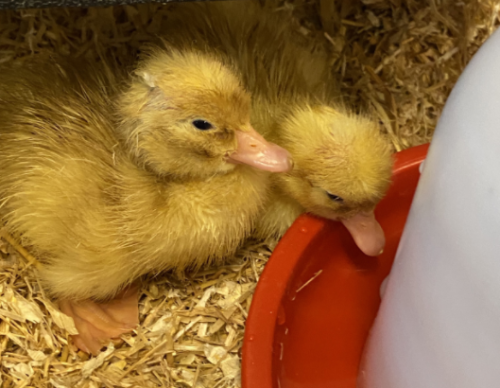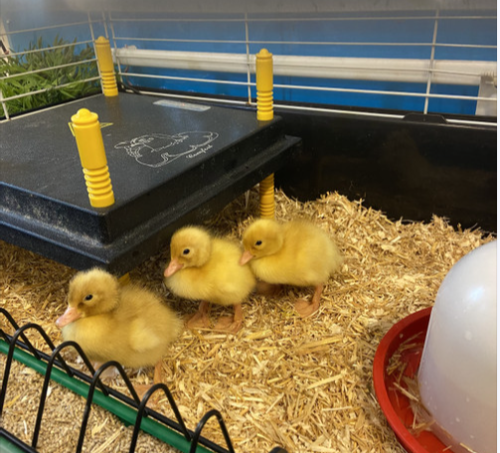 The ducks were then  transferred from the incubator to the brooding unit. They love to cuddle up together when they sleep to keep warm. In the brooding unit they could be cared for and carefully handled under supervision.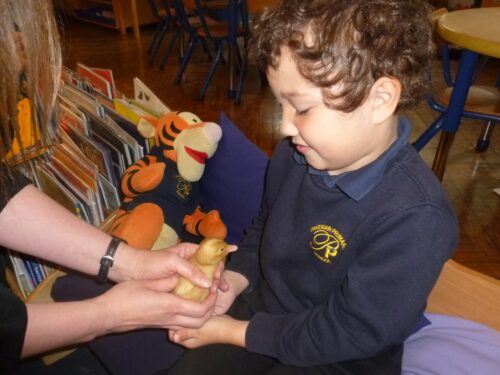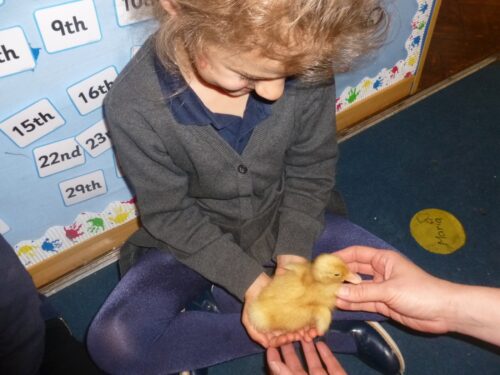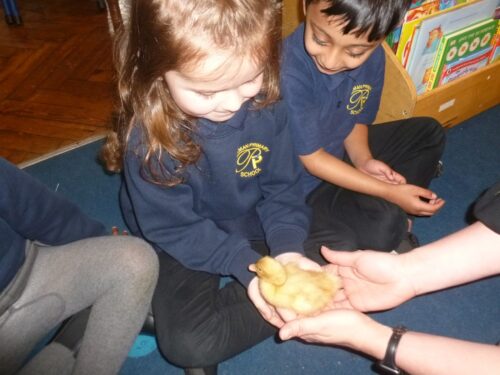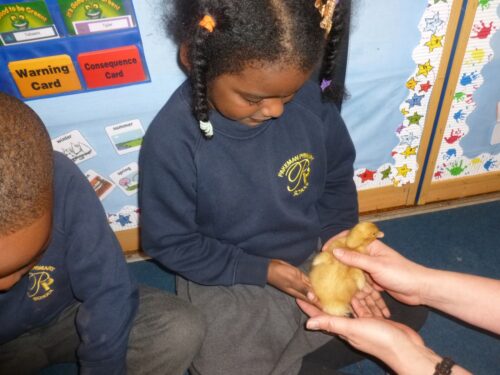 The intention was to return the ducks to Incredible Eggs but the children and adults were so excited that Headteacher, Emma, decided we could keep the at Pakeman where we could care for them and watch them grow.
Steve, our school caretaker, organised a new home for the ducks to keep them warm and safe.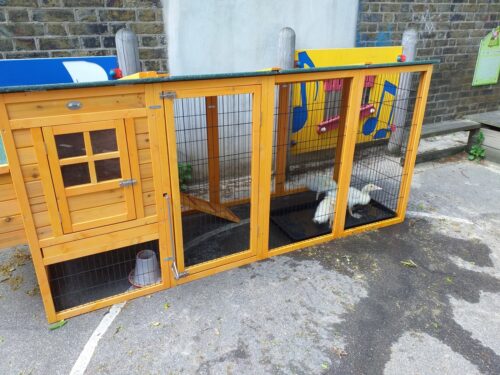 Incredible Eggs recommended that a responsible adult should take the ducks home for the weekend. Tegan, one of our Reception teachers, is responsible for our Pakeman ducks.  They often go home with her so that they can be looked for after over the weekend.   The ducks love swimming in Tegan's bath.  Tegan also makes sure that they are fed and cleaned at school.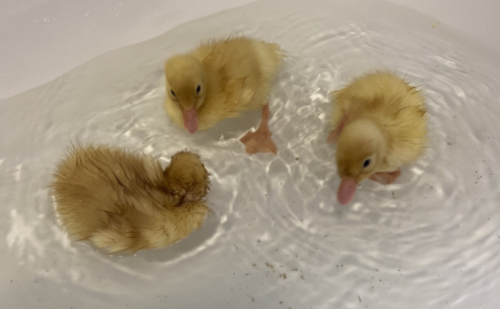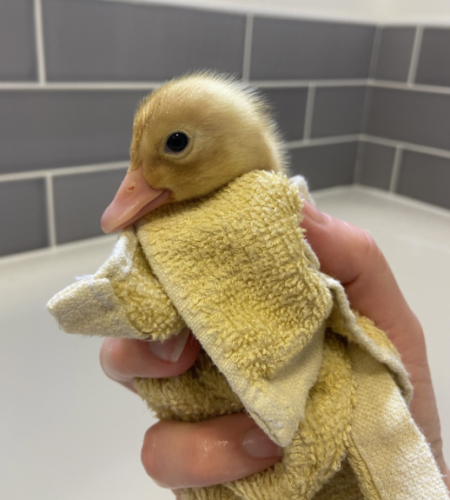 The ducks are Peking ducks and are growing very quickly.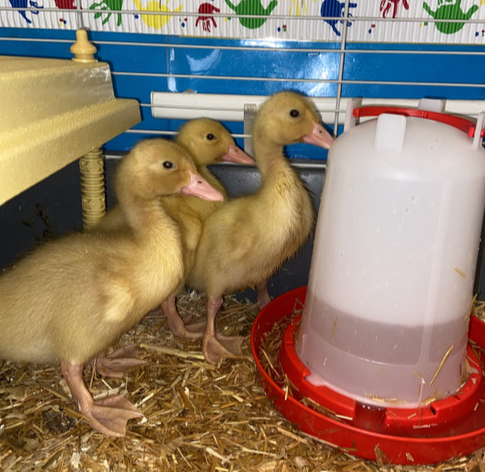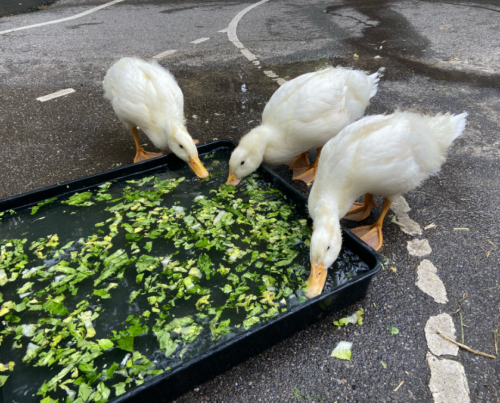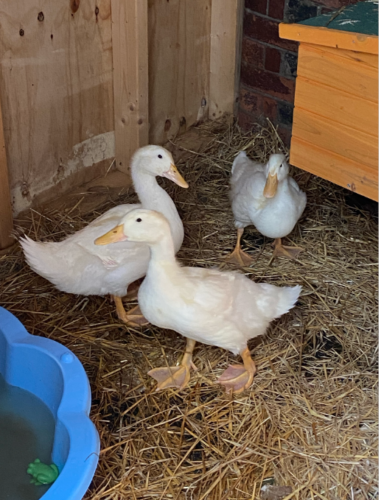 They enjoy playing together in their little paddling pool!  Soon we'll have to get a bigger one for them.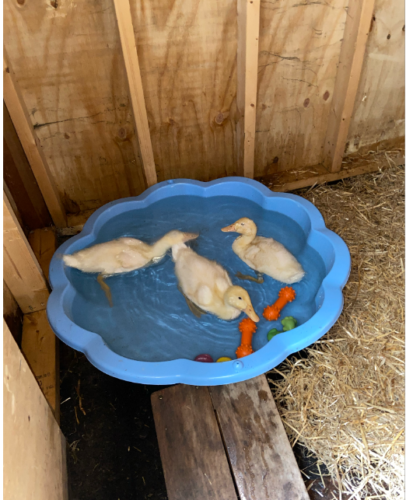 At Pakeman we really love caring for our ducks and have learnt so much about them.
"If children grow up not knowing about nature and appreciating it, they will not understand it, and if they don't understand it, they won't protect it, and if they don't protect it, who will?"
Sir David Attenborough