The Rainbow Gardeners
Pakeman now have their very own in house gardening team, known as the Rainbow Gardening Team.   The school has already achieved level 2 of the RHS gardening awards and are currently working towards level 3.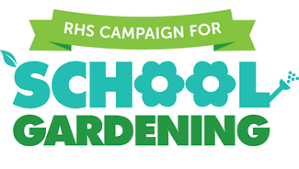 The Rainbow Gardeners are Amarachi, Malone, Le Mae, Kemal, Arun, Yasin and Hope. Each week the team choose a Head Gardener to help organise the necessary tasks.
The Rainbow Gardeners first began by clearing out all the weeds which had taken over the gardening spots during lockdown.  They had some enormous weeds to tackle.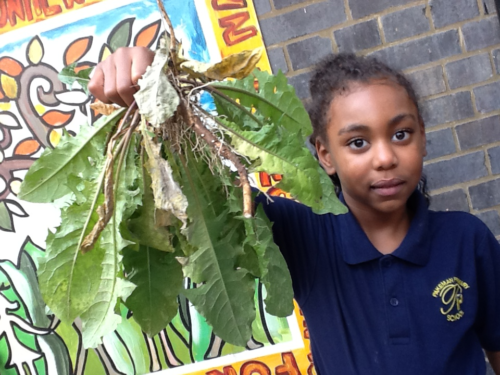 They had meetings about what to grow in the garden spaces and have now been hard at work for 4 weeks, attempting to grow crops from seed. The team have recently planted their first crop of vegetables. Look out for their freshly planted broad bean patch in the playground and do watch this space to know what else we might have growing in our school garden spaces.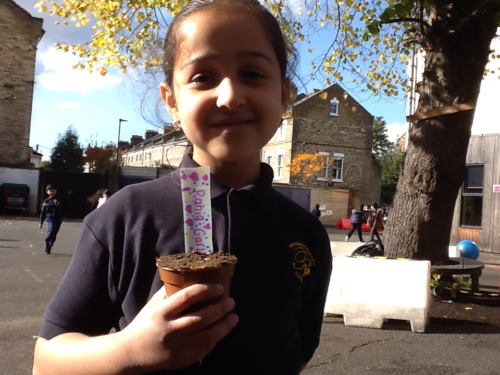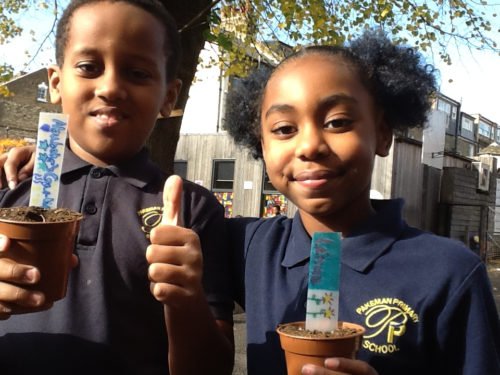 The gardeners planted garlic before our half term holiday.  When they came back this week they got a lovely surprise!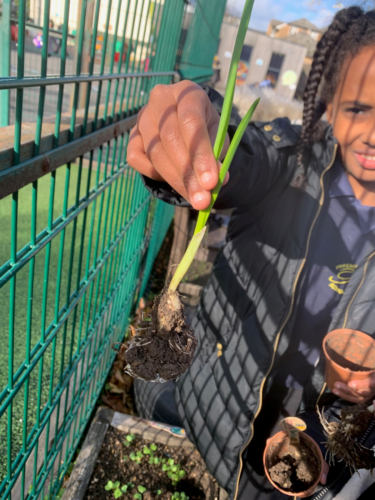 They looked at their potted garlic grown before the half term and replanted it into the school raised vegetable planters ready for overwintering. They were all so surprised by the log roots they established in just two weeks!
Garlic is frequently used in Mediterranean and Asian cooking, so it's hardly surprising it's become popular to grow at home. Garlic is simple to grow and you'll get plenty of fat, juicy garlic bulbs, if you grow in a sunny site.
The latest job for our gardeners has been to plant out their Planting Garlic. They have also weeded and composted the nursery plot, as well as checked on the broad beans and put up some lovely hand made signage.