ZOOM ONLINE LEARNING
Yellow class were isolating at home this week and doing all their learning online with Alana.  The children asked if Pakeman Bear could join them for one of their literacy lessons and sent him some wonderful invitations.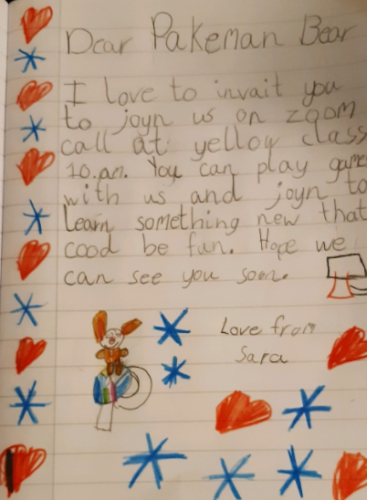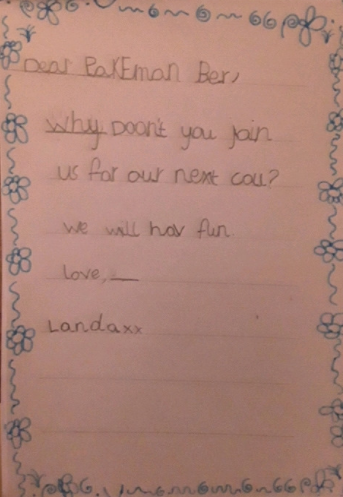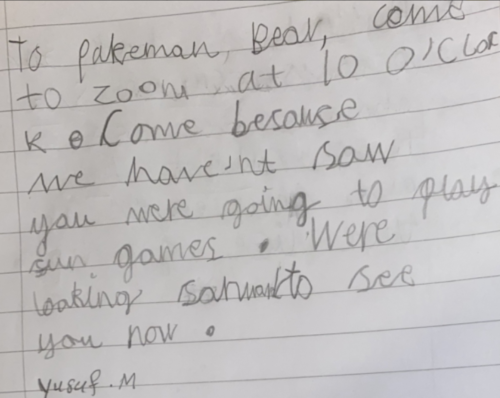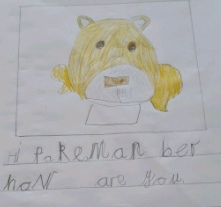 Pakeman Bear was very keen to join in.  He dressed up as a Super Bear because he knew that some classes, including Yellow Class, had been designing Anti-Bullying Heroes in response to Anti-Bullying Week.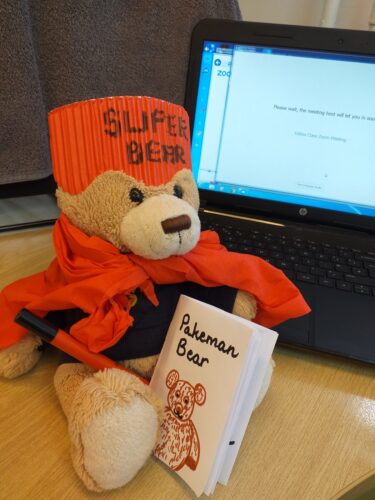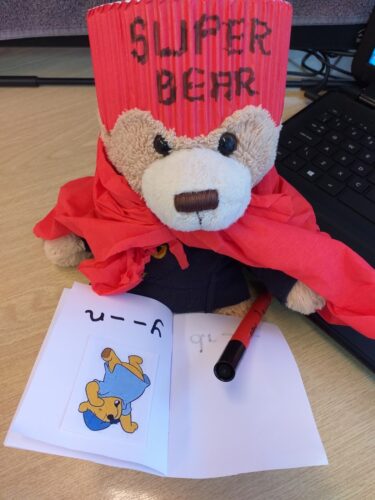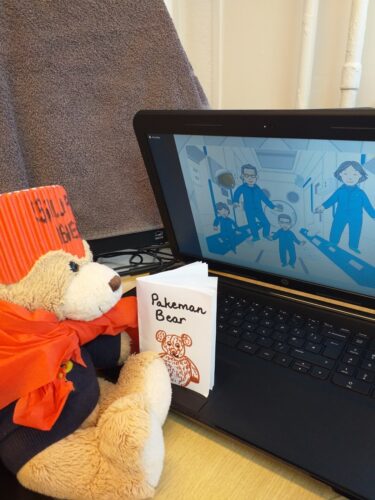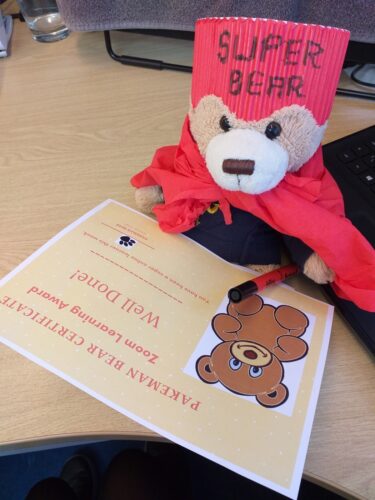 Yellow Class impressed Pakeman Bear so much that he has made the children a special Zoom Learning Award.