School Council
Here at Pakeman pupils we have a new School Council.
We firmly believe that pupil voice is very important and children should have an active role in their education and schooling. Being a member of the Pakeman school council gives our children a great chance to learn many important skills relating to decision making and communication.
Our Council has 18 members.  They each wear a yellow School Council badge so everyone can identify who they are.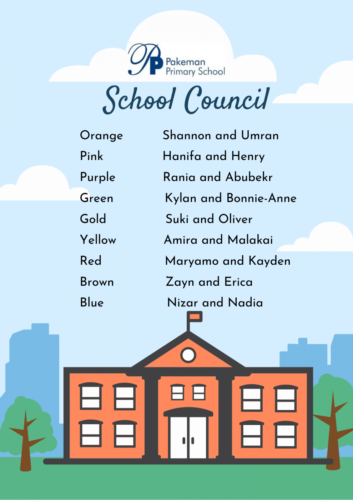 The Council reps meet weekly and in their phases with Marcia.  Our Council reps then report back to class whatever they have discussed in their meetings for further discussion with their teachers and class peers. Issues discussed so far have been play time and lunch time. They've been sharing how the pandemic has altered those experiences and how they can maximise the fun they have at those times whilst still remaining safe.