Today, teddy in the Nursery was celebrating his 4th birthday and the nursery children decided to throw him a birthday party.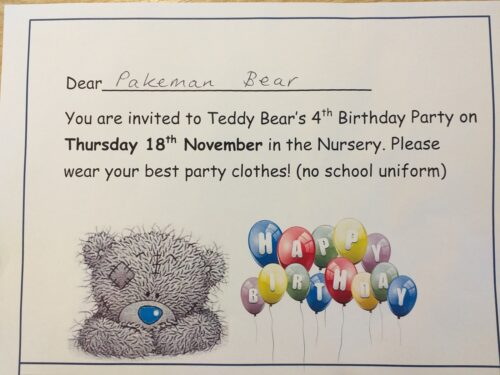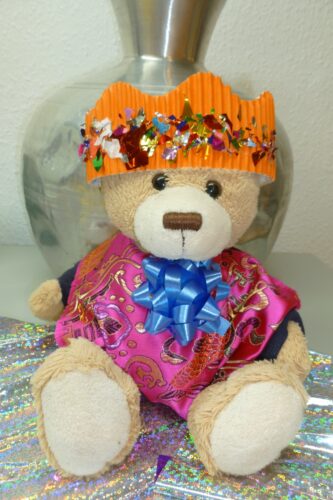 The children invited Pakeman Bear along to join them.  He was very excited and got all dressed up for the event. The nursery children made him a lovely, sparkly hat to wear at the party.
Pakeman Bear was made to feel very welcome.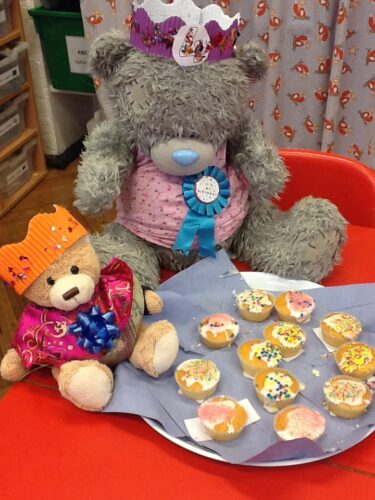 He ate far too many cakes!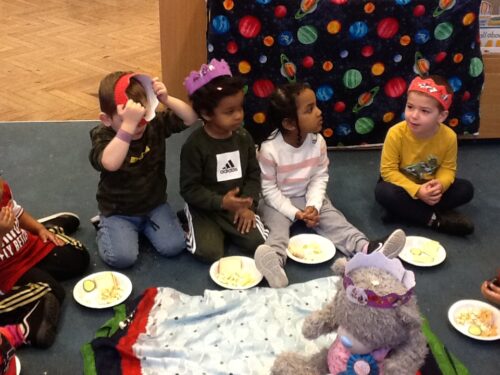 The children had a lovely party and spent the day eating delicious treats and playing some great party games.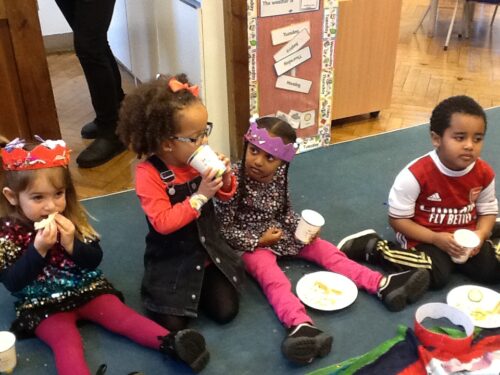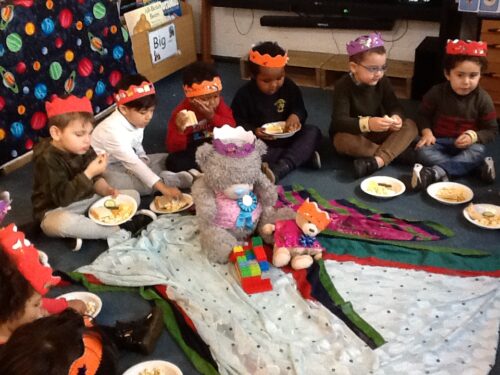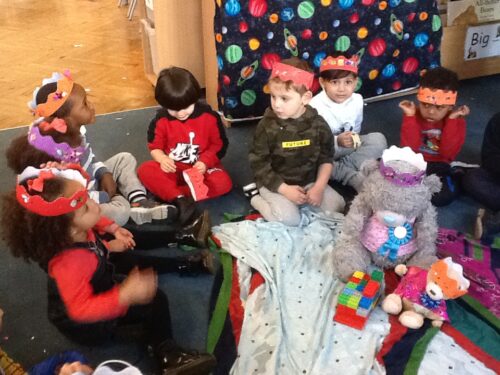 Happy 4th Birthday Nursery Bear!