BOOKS ABOUT CORONAVIRUS – FREE DOWNLOADS
Keep your children entertained and educated with the best free picture books and e-books that have come as a result of the global pandemic. We have been doing some research on your behalf and have discovered some great picture books about coronavirus which you might like to share with your children.
These include books that come with fun, practical advice on hygiene that have become more relevant than ever in these strange and unprecedented times. These books aren't dull and dreary reads. They are good literature with some great ideas for the children to take part in.
Everybody Worries by Jon Burgerman
This book supports parents and carers whose children are feeling worried or anxious about coronavirus and the changes it's brought to their lives. The book has been endorsed by clinical psychologists who specialise in anxiety in young children.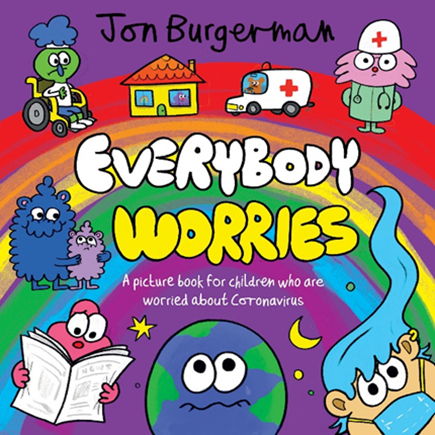 To download: https://home.oxfordowl.co.uk/bookshop/jon-burgerman-everybody-worries-free-ebook/
Coronavirus: A Book for Children by Elizabeth Jenner, Kate Wilson & Nia Roberts. Illustrated by Axel Scheffler.
This book answers key questions in simple language appropriate for 5 to 9 year olds:
• What is the coronavirus?
• How do you catch the coronavirus?
• What happens if you catch the coronavirus?
• Why are people worried about catching the coronavirus?
• Is there a cure for the coronavirus?
• Why are some places we normally go to closed?
• What can I do to help?
• What's going to happen next?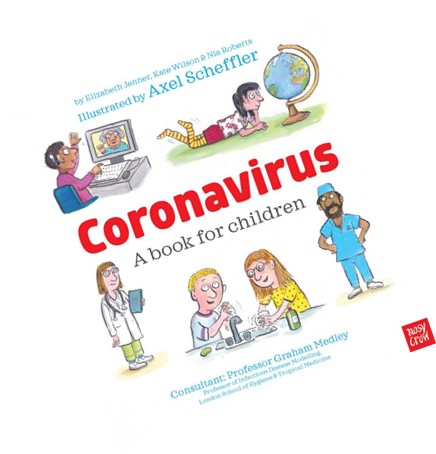 To download: https://nosycrow.com/blog/released-today-free-information-book-explaining-coronavirus-children-illustrated-gruffalo-illustrator-axel-scheffler/
Be a Coronavirus Fighter! by Songju Ma Daemicke & Helen H. Wu
This informative picture book explains the current virus situation in simple terms and urges children to help fight it. It answers questions. What is coronavirus? Why can't I go outside and play with my friends? What should I do?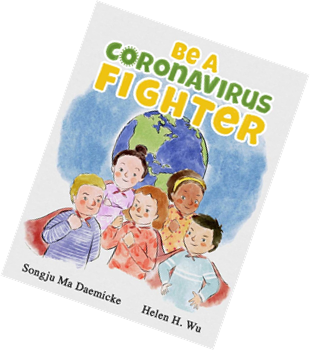 To download: https://yeehoopress.com/coronavirus-picturebook/
My Hero is You by Helen Patuck
This book was a project developed by the Inter-Agency Standing Committee Reference Group on Mental Health and Psychosocial Support in Emergency Settings.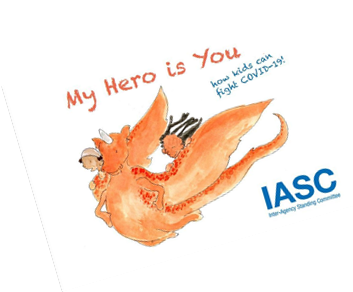 To download: https://interagencystandingcommittee.org/iasc-reference-group-mental-health-and-psychosocial-support-emergency-settings/my-hero-you
Staying Home by Sally Nicholls
In Staying Home a family of energetic raccoons are going through a day in lockdown and explaining to the youngest members of the family how they're doing their part to save lives just by staying at home! It is a book that very much speaks about quarantine and restrictions. It helps to explain a little more about the Coronavirus pandemic and how important it is we all isolate at home when we need to.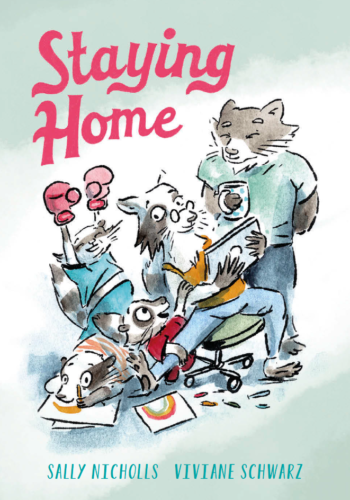 To download: https://www.andersenpress.co.uk/staying-home/