Pakeman readers would love to share their book reviews.  Take a look if you need a good book recommendation.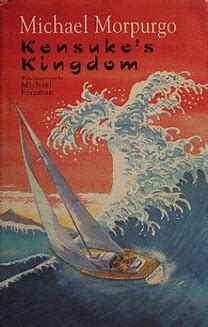 KENSUKE'S KINGDOM by Michael Morpurgo
There is a family, of a dog, Kensuke, mum and dad.  The dad gets jealous because Kensuke gets more money than the dad.  So he left to go to a desert and went on an adventure.  The family lost each other and they went off to sea and Kensuke went into a cave.  He saw a man and he thought he wasn't alive.  Kensuke leaves the cave months later and gets reunited with this family.
I like this story because it doesn't stay in one place.  It flows and makes you feel like you're on an adventure.

Reviewed by Abdullahi Hussein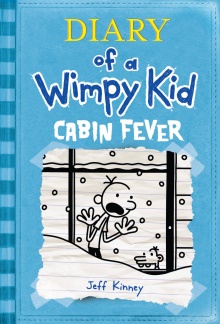 DIARY OF A WIMPY KID CABIN FEVER by Jeff Kinney
This story is about a boy named Greg.  Today it's a snowy day and Greg has to stay home. His parents put dolls up at Christmas and Greg is scared of them and odd things happen with Greg and the doll.
Personally I liked the story idea.  I would recommend this book to you if you're interested in comedy and a small portion of adventure.  But in general, I would recommend it to most people.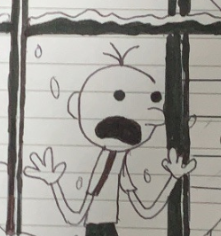 Reviewed by Ryan Cupi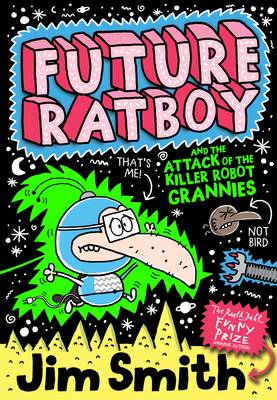 FUTURE RATBOY AND THE ATTACK OF THE KILLER ROBOT GRANNNIES by Jim Smith
A boy hopped into a trash can with a rat inside.  Lightning hit it and he was transported into the future.  He then became half rat, half boy.
I liked that Ratboy always says rot.  I didn't like that the evil robot grannies stole people's body parts.  I would recommend it to people who like action and humour, because it is way humorous and full of surprises.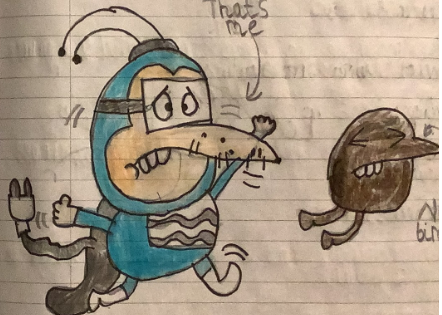 Reviewed by Kayden Macauldy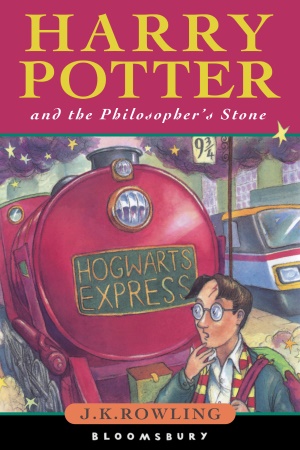 HARRY POTTER AND THE PHILOSOPHER'S STONE by J K Rowling 
Harry Potter is all about a boy called Harry who goes to a magic school called Hogwarts and makes some friends with Ron and Hermione.  But he soon has to fight powers of evil and especially Voldemort, the evil wizard, who killed Harry's parents.
I would recommend it to children over the age of 4 because it is quite scary so small children might get frightened of it.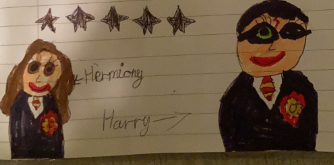 Reviewed by Kinga Kryscinska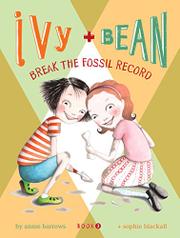 IVY AND BEAN BREAK THE FOSSIL RECORD by Annie Barrows and Sophie Blackall
Bean finds a book about a girl who broke a world record.  Her name was Mary Anning.  She found the first ichthyosaurus fossil in the world.  Bean and Ivy wanted to break the world record too.  So they dug up a hole in Bean's garden and found a few bones.  They told their friends but nobody believed them so they invited them to the hole for a look. But then Bean's dad told Ivy and Bean it was not a dinosaur bone, it was a mystery.  When the friends came Ivy and Bean told them it was not a dinosaur bone but it was a mystery.
I liked it when they found some bones.  I didn't like it when the friends did not believe them.
I would highly recommend this book.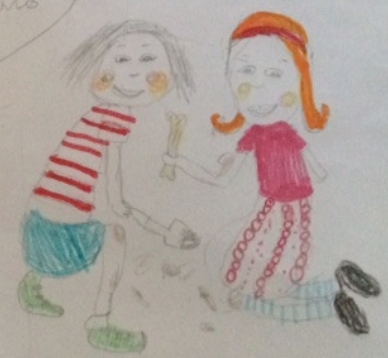 Reviewed by Yamina Rekada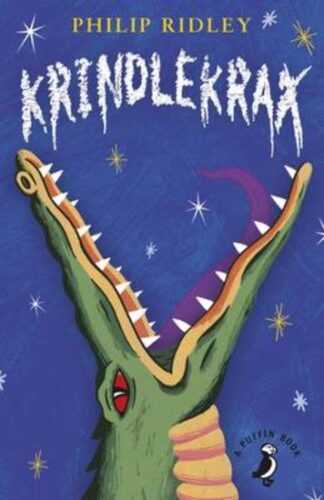 KRINDLEKRAX by Philip Ridley
Rushkin believes he should be the hero in the school play but the teacher gives the part to Elvis, the bully, because the teacher is scared of him.  Rushkin learns how his parents and neighbours played a part in creating Krindlekrax, a monster that lurks beneath Lizard Street.  He sets out to tame him proving that even weaklings can become heroes.
I really liked the funny characters but I didn't like when one of the characters died.  That was sad.
I would recommend this book to kids because the teacher keeps sucking pencils and the mum says "Polly-wolly-doodle-all-the-day", which is funny.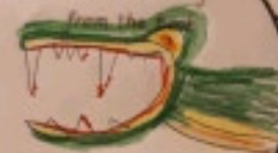 Reviewed by Jet Quinn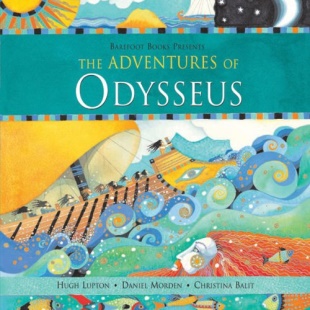 CYCLOPS by Hugh Lupton
There is a brave man called Odysseus.  He is on his way from Troy but as he is trying to get back he gets into lots of trouble.  Then some gods come to help him.
I liked it that Odysseus stabbed the Cyclops in the eye.  I didn't like that the Cyclops looked a bit ugly.
I would recommend this book to people all over the world.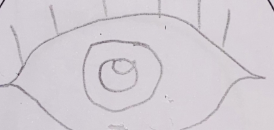 Reviewed by Ciaran Martell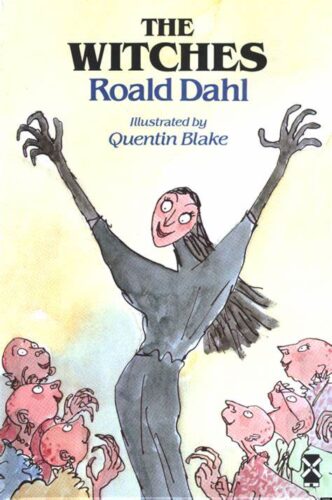 THE WITCHES by Roald Dahl
A boy's parents both die in a car crash so then he goes and lives with his grandmother in Norway.  But then, some witches find him and the boy is turned into a mouse.  After he becomes a mouse he finds his friend and goes to his grandmother's house and escapes the witches' clutches!
I love how they him turn into a mouse and how the author describes the witches in the story.  I don't have anything that I dislike.
I would recommend this book to EVERYONE because it is really funny how they turn into mice and everything else the witches do.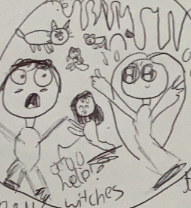 Reviewed by Natalie Agha Zadeh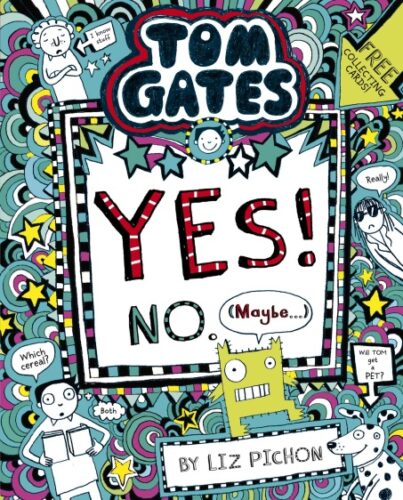 TOM GATES YES! NO. (MAYBE….) by Liz Pichon
Tom loves mini packs of cereals and loves Coco Pops but his sister took them and ate them. Tom wants a dog but his sister is allergic to pets.
I like the book because Tom loves art.  I would recommend this book to Ravel because he is a very good artist and so is Tom.


Reviewed by Sidrit Molla