Anti-Bullying Week
Every November, Anti-Bullying Week provides schools with an opportunity to shine a spotlight on bullying and consider the steps we can take together to stop it. This year's theme was 'United Against Bullying'.
Our years 1 and 2 classes had lots of discussions about what to do if they experience bullying and how to work together to stop it.  For homework the children designed some amazing Anti-Bullying Heroes.
They gave their heroes:
A hero name
A costume colour
A logo or symbol
Some special powers
A voice to say who they protected and why
Check out our Anti-Bullying Heroes below.
If parents and carers would like to explore this issue of bullying more take a look at the video the children looked at https://www.youtube.com/watch?v=e8e7NRIk4AA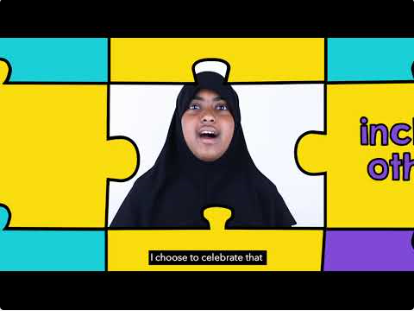 If you are worried or need advice about bullying always speak to the school first to give us every opportunity to help.
You can also contact helpful organisations such as Kidscape.
You may find this Anti Bullying Parent Pack useful.   This pack was written by Kidscape and designed to give you information about bullying and tips about what to do if you're worried.
Anti-Bullying Heroes