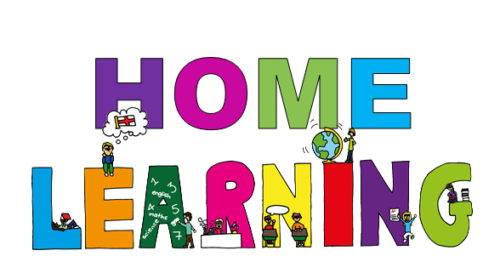 Please see below to find activities to support the continuation of learning at home while we are closed. Be sure to check ClassDojo daily for assignments and activities.
Reading
Children can access reading on many online platorms, their reading books and anything else at home they can read (your home books, magazines, information on the backs of packets, recipes etc).
Use Oxford Owl to find activities and fun ideas which will be updated on their website. Username: pakeman Password: Pakeman2020
Go to Storyline Online to listen to celebrities read some of our favourite stories.
Click the link to access the e-books we read with our TutorMate readers! TutorMate has kindly made their library accessible for free!
Maths
You can continue to practise counting in 2s, 5s and 10s to 100 and counting forwards and backwards from any given number. Number bonds and related facts are also important skills to keep practising.
The children have access to Mathletics using their usual login. Please be in touch if you need this information again.
Another great resource for quick recall of addition facts is Hit the Button which is available free here: https://www.topmarks.co.uk/maths-games/hit-the-button or https://www.topmarks.co.uk/maths-games/daily10 for daily mental maths practise.
White Rose Maths will take you to a series of brand new maths lessons perfectly linked to our learning in school.  Every lesson comes with a short video showing you clearly and simply how to help your child to complete the activity successfully.  This website will be updated at various points, so keep checking back to see whether new lessons have been added.
There are also some downloadable maths activities underneath.
Phonics
You can access phonics and spelling games through Phonics Play which is currently free.
Username: march20 Password: home
Resources Online
Twinkl are offering one month ultimate membership, totally free of charge. Go to www.twinkl.co.uk/offer and enter the code UKTWINKLHELPS. Twinkl can be overwhelming. At the bottom of this page you can find links to recommended printable activities.
Twinkl has also put together Interactive Learning Links if you do not have access to a printer.
Children should all have their own Purple Mash logins. Please be in touch if you need this information again. The site has lots of activities in many different subjects.
Check out Red Tricycle for fun science experiments to do at home
Other Activities
Keep a diary of your time off. Write at least one sentence a day about what you have done, what you ate, how you feel.
Keep practicing your common exception words – reading and spelling!
Write a letter to a relative or friend telling them about what you have been learning about at school.
You could also write a letter to a grown up at school. Post it on ClassDojo!
Downloadable Activities
KS1 specific activities you can download from Twinkl. Don't forget to sign up for FREE using the code UKTWINKLHELPS by going to www.twinkl.co.uk/offer
Common Exception Words Handwriting Practise
Great Fire of London Subtraction
Year 1 Spring Maths Activity Booklet
Year 2 Spring Maths Activity Booklet
Year 1 Science – Materials Activity Book
Year 2 Science – Materials Activity Book
Easter Files
Researching Resorts Activity Sheet
Rock Pool Creatures Powerpoint