International Primary Curriculum
At Pakeman, we follow the International Primary Curriculum (IPC), which is a creative and topic based approach to the curriculum. The IPC ensures rigorous learning but also makes learning exciting, active and meaningful for children through specific learning goals for every subject, for personal learning and for international mindedness. It helps children to connect their learning to where they are living now as well as looking at the learning from the perspective of other people in other countries.
The IPC has been developed to provide support to teachers so that four main aims can be achieved. They are:
To help children learn the subject knowledge, skills and understandings they need to become aware of the world around them
To help children develop the personal skills they need to take an active part in the world throughout their lives
To help children develop an international mindset alongside their awareness of their own nationality
To do each of these in ways which take into account up-to-date research into how children learn and how they can be encouraged to be life-long learners
Each unit of work begins with an entry point and is structured to make sure that children's learning experiences are as stimulating as possible. This is designed to set the scene for the children and grab their interest. We believe that learning is the most important event in any school and we want children to enjoy the learning that takes place through the IPC.
For the EYFS Curriculum Overview click here.
For the KS1 Curriculum Overview click here.
For the Lower KS2 Curriclum Overview click here.
For the Upper KS2 Curriclum Overview click here.
Click here for useful website links.
History
The study of history at Pakeman Primary School is a rich and active experience. The children are taught a broad curriculum covering both British and world history, from ancient times to modern day. Through investigation, they develop enquiry and problem solving skills and also learn how past events have influenced our lives today.
Across the school, we adopt a cross-curricular approach with history. Meaningful links with literacy, art, geography, ICT, music, drama and dance have been made and are constantly being developed.
Click here for useful website links.
Geography
Through the study of geography, children can make sense of their surroundings and the wider world, developing both their environmental and social awareness. Geography is the study of places, the human and physical processes which shape them, and the people who live in them. Skills developed through geography help pupils to gain a greater understanding of the ways of life and cultures of other people and places.
Through our teaching of geography we aim to:
Stimulate pupils' enthusiasm for, and curiosity about their surroundings and the wider world.
Increase their knowledge and understanding of different local communities and cultures, of Britain and the world – and how these relate to each other.
Increase their knowledge and understanding of the changing world.
Encourage pupils to ask questions and propose solutions to environmental problems within Pakeman Primary School and the wider world.
Develop pupils' competence in specific geographical skills (such as use of maps, secondary sources, ICT, aerial photographs, data logging equipment and considering evidence from a range of sources).
Foster a sense of responsibility and respect for our school environment, the earth, its people and its resources.
Across the school, we adopt a cross-curricular approach with geography. Meaningful links with literacy, art, history, ICT, music, drama and dance have been made and are constantly being developed.
Click here for useful website links.
Philosophy for Children (P4C)
At Pakeman School our aim is to help our pupils to develop the basic skills and dispositions that will enable them to contribute as responsible citizens of the future. Throughout school we create caring classroom situations where children learn to listen to and respect each other. We make links between matters of personal concern, such as love, growing up, friendship, bullying and fairness, and more general philosophical issues such as change, personal identity, free will, space, time and truth.
We are keen to create the conditions where a child's questioning can flourish, developing children's abilities to ask their own thoughtful questions. P4C helps to enhance the quality of learning and raise standards of attainment and achievement.
Click here for useful website links.
Computing
At Pakeman computing and technology are central to helping our pupils learn and develop. We use iPads, laptops, video, animation, radio and exciting new ICT hardware to deliver a broad and balanced curriculum. Children are encouraged to use computing to aid their learning both in school and at home. They are provided with individual login details for a specialist maths website.
Click on the link below for more information:
Technology is advancing rapidly and we are focused on giving our pupils the skills they need to communicate their ideas. This includes learning about coding, creative technology use, digital literacy and gaining confidence in using a wide range of computer programs. We also want Pakeman pupils to be safe when using technology so we regularly discuss e-safety with our classes. Click the link below for more information for you and your child on using the Internet safely.
Pupils are confident using a variety of apps and we have a good variety installed on our school iPads, including:
Doodle Buddy • Bee-Bot • Daisy the Dinosaur • Garage Band • iMotion • Skitch • Brushes 3 • Cargo-Bot • Hopscoth •Scratch Jr

Click here for useful website links.
Music
At Pakeman Primary School, we believe that all children should have the opportunity to experience, achieve and enjoy the subject of music. Learning and teaching in music is not only based around the 4 areas of the national curriculum (listening, composing, performing and evaluating) but also forms part of our whole school cross–curricular approach to learning and teaching.
All children across the school have weekly music lessons with a specialist music teacher. Instrumental lessons are available for KS2 children and children have the opportunity to learn guitar, piano, recorder and flute.
Our after school choir is very popular and children have the opportunity to sing a wide variety of songs and perform at a range of events.
We have been awarded a Sing Up Award (Gold) for high quality provision.
Click here for useful website links.
Art
"Art enables us to find ourselves and lose ourselves at the same time." Thomas Merton
At Pakeman, we offer a wide range of art activities right across the school and we encourage art as a means of expression, to communicate ideas and feelings.
Our children are presented with a wide variety of materials and techniques in the early years, which they continue to develop and apply as they progress throughout the school.
In KS1 and KS2, children are encouraged to be spontaneously creative, using a variety of media and techniques in art. They develop skills in drawing, painting, 3D work, textiles, printing.
Much of our art is related to our class topics but we also learn about artists and what inspired them. We use lots of different materials such as pastel, paint, fabric and clay to develop skills in art and children develop their ideas through self-evaluation and group discussion.
We have been awarded an Artsmark Award (Gold) for high quality provision.
Click here for useful website links.
PE
At Pakeman, we are committed to ensuring that children have high quality teaching in PE. Children receive weekly PE lessons from a specialist teacher and all pupils have two hours of PE timetabled per week to develop the core skills they need to become well-rounded sportsmen and women as set out in the new National Curriculum. Please click here for our PE curriculum overview.
Children are given the opportunity to swim during KS2 and our aim is for all pupils to leave the school able to swim at least 25m. Pupils also have the opportunity to complete the National Cycling Proficiency scheme in KS2.
We provide opportunities for children to take part in a range of tournaments both within school (Intra-competitions) between year groups and with other schools (Inter-competitions).
Please click here for our latest sports news.
For information about our sports grant spending in 2018/19, please click here.
For information about our planned sports grant spending in 2019/20, please click here.
We have been awarded an Activemark for high quality provision.
French
At Pakeman Primary School, we learn French in Key Stage 2 from year 3, and we support children who are fluent French speakers and writers to take a GCSE in this subject within school.
We believe that learning a foreign language is a valuable social and cultural experience for pupils and the children practise their listening, speaking, reading and writing. We focus on spoken French for communication first and then lay the foundation for their future written language learning. Children develop their linguistic competence through talk, games, singing and interactive activities and get an insight into French culture.
Aims
To develop the ability to speak a Modern Foreign Language.
To gain confidence in speaking, listening, reading and writing in a foreign language.
To learn about the cultural aspects of France and other countries where the target language is spoken.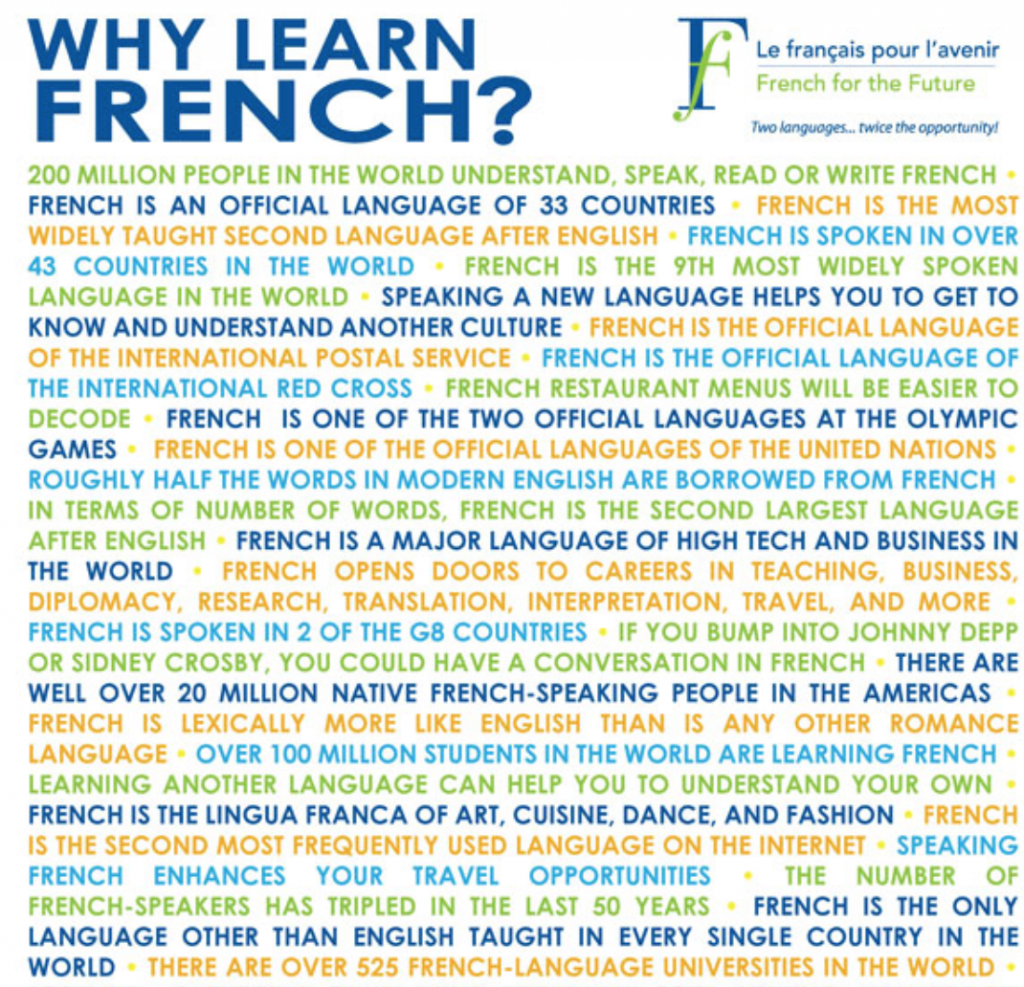 Religious Education
At Pakeman we celebrate diversity. We are committed to preparing our children to thrive in a multicultural world, which is rich in faiths and beliefs and to developing citizens of the future who are tolerant of others.
Religious Education encourages pupils to learn from different religions, beliefs, values and traditions while exploring their own beliefs and questions of meaning. They have opportunities to share the experiences and ideas of others without making judgements.
Pupils learn about the six main religions; Christianity, Islam, Hinduism, Judaism, Sikhism and Buddhism and lessons are planned using the Islington Scheme of Work.
Religious Education at Pakeman is taught alongside the IPC (International Primary Curriculum – see links to the curriculum map) and through assemblies. We use a variety of resources to support the teaching of RE for example books, artefacts, DVDs, and visits to local places of worship. Visitors are invited to share key concepts from their faith through songs, stories and discussion and children enjoy celebrating many religious festivals throughout the year, including Eid, Diwali, Christmas and Easter.
Click here for useful website links.
British Values
At Pakeman Primary School we teach pupils about British values which are defined as:
• Democracy
• The rule of law
• Individual liberty
• Mutual respect
• Tolerance of those of different faiths and beliefs
(as published in June 2014 by the department of education)
Click here for the ways these values are taught.
 SMSC
At Pakeman Primary School we teach pupils about SMSC, which stands for:
• Spiritual development
• Moral development
• Social development
• Cultural development
Click here for the ways SMSC is taught.
Design and Technology
At Pakeman we encourage and nurture the creative side of all pupils. We endeavour to give children the opportunity to apply their Design and Technology skills by linking them to other areas of the curriculum.
Our Design and Technology Aims are to:
Teach children the skills to design and create a product taking into account their own and others' needs
Draw upon skills from relevant subjects such as mathematics, science, computing and art to enhance their design
Equip children with the skills to take risks and become resourceful with their tools
Give children the opportunities to evaluate designs and critically analyse the impact they have on the wider world
We aim to support children to:
Use acquired skills to create high-quality prototypes based on a set criteria to critique
Evaluate and test their own creations and the work of others
Understand the importance of nutrition and apply this to cooking
Click here for useful website links.
PSHE
At Pakeman Primary School the well-being and development of all children is promoted through the PSHE curriculum, which aims to give children confidence, build their self-esteem, encourage a sense of self-worth and develop their knowledge of personal, social and health development. At Pakeman we follow Islington schools' PSHE curriculum called You, Me PSHE.
PSHE equips children and young people with the knowledge and skills to deal with a range of issues they will face as they grow up. It covers a wide spectrum, including: emotional health and well-being, sex and relationship education, nutrition and physical activity, drugs and alcohol education, personal finance and safety.
As part of this curriculum we follow the scheme of work called Cooking Matters.  Please click here to see our cooking curriculum overview.
Click here for useful website links.
Mindfulness
In Islington, about 14% of children aged 5-16 have a mental health problem. Amongst primary age children nearly 10% of children have mental health problems. That's around 3000 children in Islington – or 4 in every classroom. (Findings from Islington Council's School Improvement Service: Health and Wellbeing Team 2015).
For this reason, at Pakeman we wanted to give children strategies and tools to help them deal with adversity and trauma in their lives. There is a lot of evidence showing that mindfulness activities can improve the mental, emotional, social and physical health and well-being of young people. It has been shown to reduce stress, anxiety, reactivity and bad behaviour, improve sleep and self-esteem, and bring about a greater sense of calm and self-awareness.
Mindfulness can contribute directly to the development of cognitive and performance skills and executive function. It can help young people pay greater attention, be more focused, think in more innovative ways, use existing knowledge more effectively, improve working memory, and enhance planning, problem solving and reasoning skills.
The children practise short calming of the mind exercises after first break and after lunch break. Please click here for the short breathing script that we use.  This helps to settle the children after play times so they are ready to focus and learn. We also use the GoNoodle website, which has lots of great videos on mindfulness, including breathing practices, yoga and learning about patience, letting go and trying your best. Please click here for the GoNoodle website. You can very easily sign up to this website and use it at home too. Why not practise alongside your child, it will encourage them and help you too!