Team Leader Model
At Pakeman we are determined to ensure that children receive at least good teaching on a day to day basis. As the research below shows the quality of teaching in a school can have a significant impact on outcomes for pupils.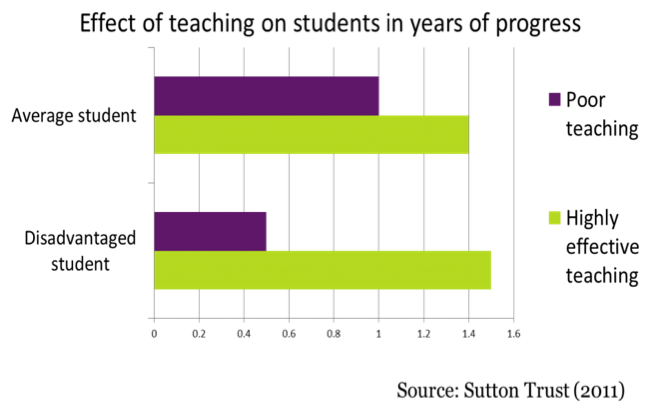 In order to ensure we have high quality teaching and address any inconsistencies, we have developed a "Practice and Expectations" document which has been implemented across the school. In addition to this, we have established a Team Leader Model to address any "within school variance" and increase the percentage of outstanding teaching. This model places an additional non-class based teacher across KS1 and KS1 and a class-based team leader in the EYFS.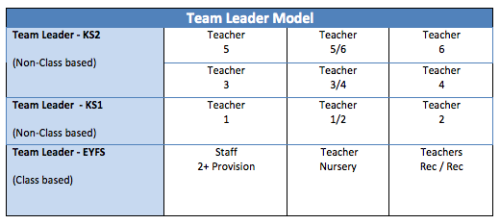 Team Leaders are responsible for:
Setting high expectations and being positive role models.
Ensuring consistent implementation of school initiatives and our "Pakeman Practice and Expectations".
Ensuring high quality assessment and moderation of pupils in the team.
Ensuring high quality planning across the team.
Monitoring and developing the quality of teaching in the team (team teaching, modelling lessons, releasing teachers to observe best practice and providing support and guidance).
Monitoring and developing the quality of marking and work in books.
Ensuring effective use of data to track achievement across the phase.
Planning and implementing effective interventions to ensure children make rapid progress.
Ensuring consistency in terms of behaviour and learning by covering staff who are absent.
Supporting positive behaviour for learning of pupils.
Support Staff
Support staff play a very important role in our school.  Click here to see the contribution they make to Pakeman.